---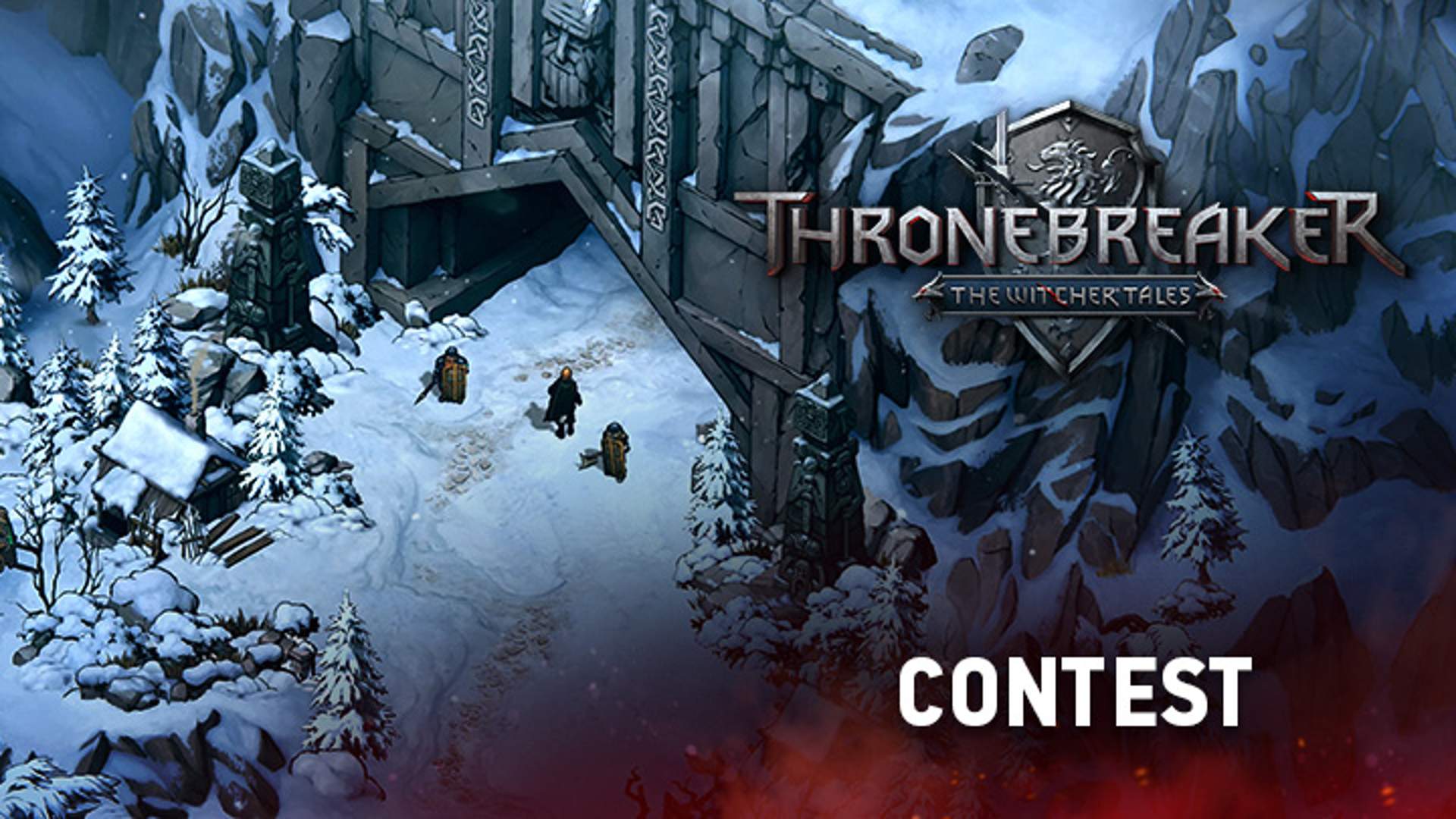 ---
As the winter solstice comes closer, people of Lyria and Rivia are getting ready to celebrate. Air is filling with magic as families gather to bond after a long war with Nilfgaard.
Celebrate winter solstice with us by sharing your vision of holiday celebrations in Lyria and Rivia on their first winter after events shown in Thronebreaker: The Witcher Tales. Best entries will be awarded!
In order to participate,
use a technique of your choice (story, drawing, cartoon, figurines, photos, anything you come up with!) to show us your vision of holiday season in Lyria and Rivia after events shown in Thronebreaker: The Witcher Tales
. The entry should not exceed 10MB and if the entry is created in written form it must be in English and cannot exceed 2000 words. In order to be valid all entries must be submitted to thronebreakerholidaycontest@kaermorhen.com
The winner will get a
Thronebreaker: The Witcher tales box (containing Thronebreaker goodies and a digital copy of the game) and a GWENT goodie set
.
Runner up will get a
GWENT Artbook and a GWENT goodie set
.
Third place will be awarded with a
GWENT goodie set
.
Feel free to share your vision in a comment section below, but please remember that you have to send an email in order to get a chance to win a prize.
The contest will end at
23:59 CET on Thursday, December 13th
and winners will be announced within a week after the end of the contest. Full rules can be found
here
.
Information about your personal data
Your personal data controller is CD PROJEKT S.A. with its registered seat in Warsaw, Poland, ul. Jagiellońska 74, 03-301 Warszawa.
Your personal data will be processed for the purpose of carrying out a competition organized by CD PROJEKT, in which you intend to take part, in particular for the purpose of contacting contestants, assessing submissions, awarding prizes and announcing results.
We respect your privacy rights i.e. the right to access, rectify and delete your data, limit its processing, transfer it, a right not to be a subject to automated decision-making, including profiling, and to object to the processing of your personal data (you will find more details about processing of your personal data in the
CD PROJEKT RED Privacy Policy
).