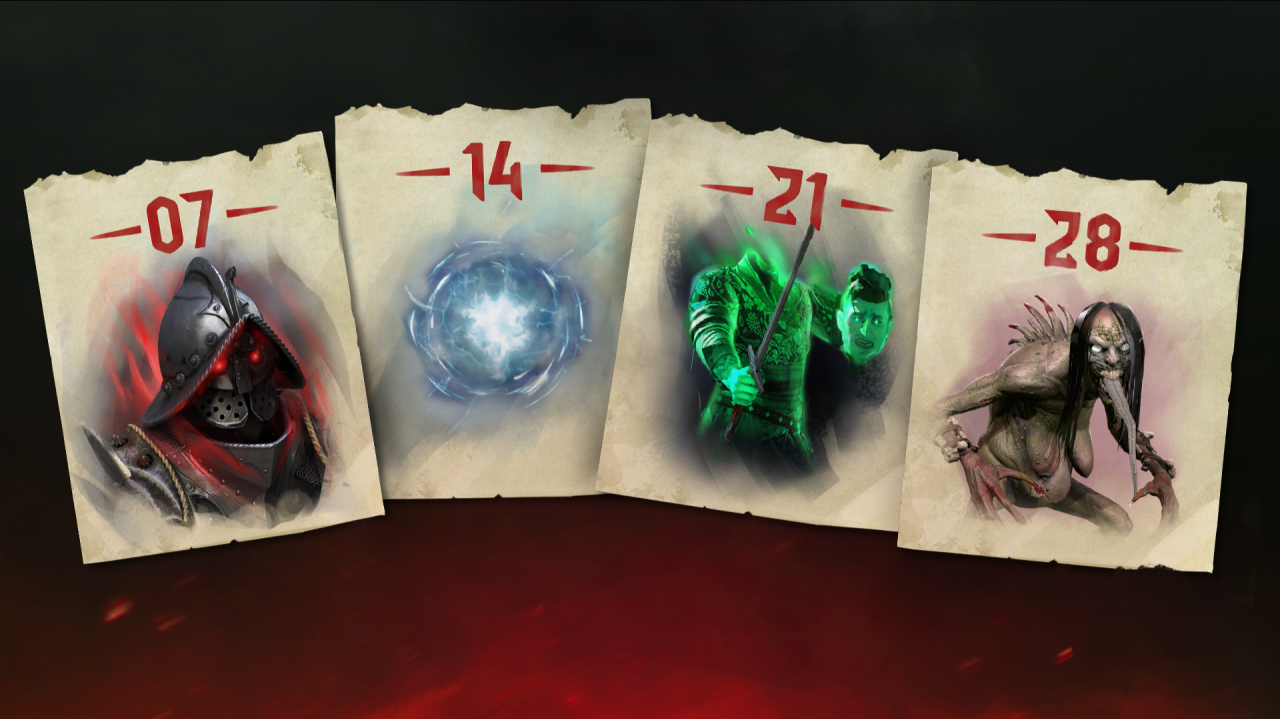 30.11.2022
December Calendar
Winter's coming, but there's no rest for a witcher. Check what kind of tasks you can expect in the upcoming month.
Specters are not afraid of the cold, which means that frosty winds won't stop Dark Knights from haunting the area unless you get in their way.
The middle of December will belong to D'jinni. Prepare well for this week – do not underestimate these legendary magical beings.
In the third week of the month, Headless Noblemen will once again search for worthy opponents. Don't let them down.
Just before the end of the year, you will hunt for Grave Hags. Try to be as efficient as possible in slaying these creatures.