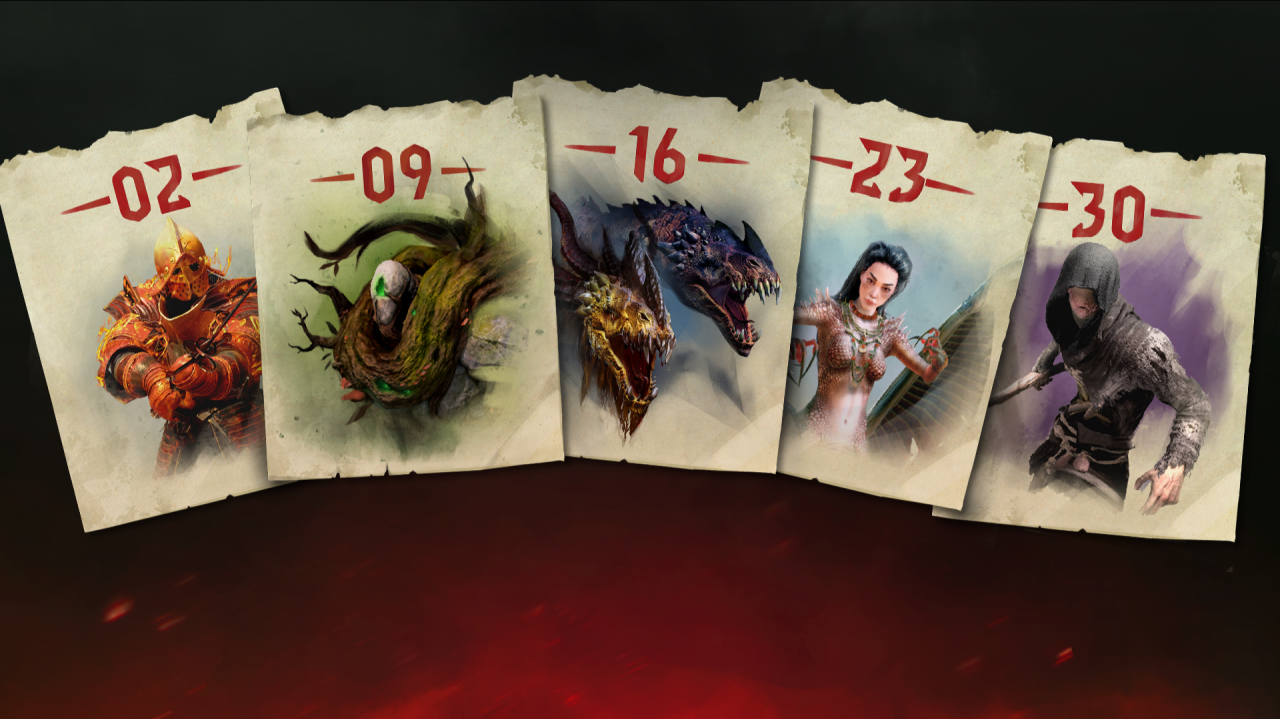 31.10.2022
November Calendar
The days are getting shorter and colder as November slowly arrives. That doesn't mean there's nothing to do for a witcher, though.
This month will start with a visit from our old fiery "friends," Calidi. They can surely warm you up on a cold day – but not too much, hopefully!
In the second week of November, D'aos will roam the area looking for worthy opponents. Turn these mighty creatures into piles of stones.
In the middle of the month, Wyverns will be your main target. Remember to prepare carefully – they tend to be mistaken for dragons for a reason!
Starting from November 23rd, the legendary sirens – Ekhidnas – will try to charm you out of your wits. Stay vigilant when near water.
The last day of November will bring legendary Relicts. Face well-known opponents by completing tasks and testing your skills.