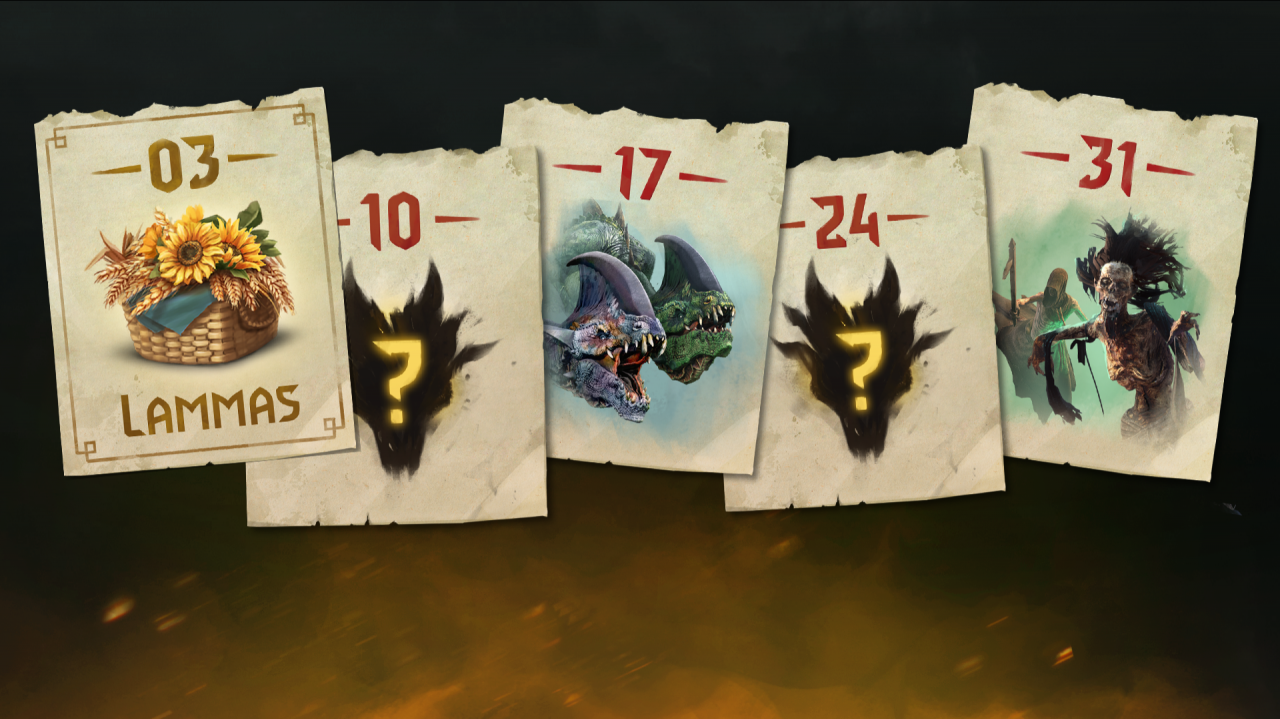 31.07.2022
August Calendar
We've just finished our Anniversary celebration, and as August begins, we're bringing you another special event!
Starting from August 3, we'll celebrate Lammas, the festival of the summer harvest. The event is divided into four stages, with two days to complete each of the first three stages and one day for the fourth. You'll face new monsters that will appear only during Lammas, so make sure to find them on time.
The second week of August will bring a never-before-seen creature straight out of a gardener's nightmare. A silver sword may not be enough – kill it with fire!
In the following week, all three subspecies of forktails will terrorize the area. Remember, they may not be dragons, but they're still dangerous, especially the green and blue ones.
Another week, another new monster. Legend says it was spotted a long time ago. However, we were never able to definitively confirm its existence. Now we know this monster is not only real, but is also a truly demanding opponent.
The last day of August will be the first day of this month's final Monster Week. Specters will haunt the area until you finish the timed tasks and get rid of them for good.
Celebrate Lammas with us and prepare for a month full of monster harvesting!